You've already read about how Andy Castellanos' love of baseball is entwined with his reverence for Saint Rita and a sense of divine intervention; but it probably won't surprise you that family is also a big part of the story. Andy's uncle, Osvaldo Castellanos, was heavily involved in both Andy's early love of baseball and the inception of what we know as the World Baseball Classic (WBC).
Andy's memories of Uncle Osvaldo date back to when he was five years old, playing stickball in Cuba's playgrounds. Andy slept with his mitt, loved baseball as much as just about anything, and knew Osvaldo as a kind, beloved family member who shared his love of the game and went on to become a great manager.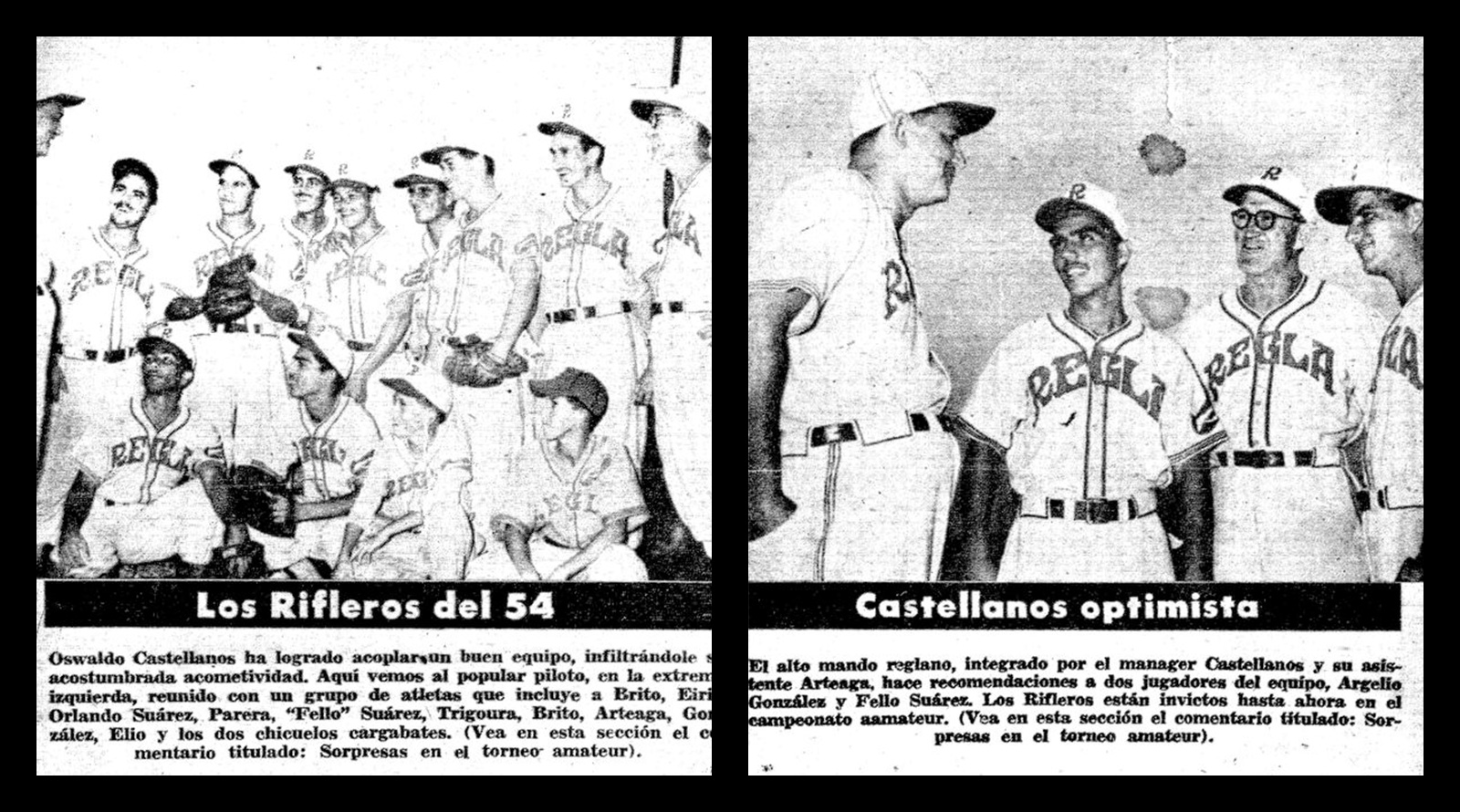 Osvaldo Castellanos played for Los Rifleros de Regla (Regla Rifles) in the 1940s, and he was able to play with Major Leaguers like Tommy Lasorda and Willie Mays. He went on to manage the Cuban National Team in the 1953 Amateur World Series a tournament which would go on to become the WBC; Cuba would win Gold that year, cementing Osvaldo's place in Cuban baseball lore. But with the inception of Fidel Castro's regime, Osvaldo left the land of his birth…and before long, he was hired to become the manager of the Venezuelan National Team.
Because he wasn't able to follow Osvaldo on his journey, Andy got away from baseball at a younger age than planned; instead, he went on to play tennis in high school. But his passion for baseball returned when he began collecting vintage bats–and when he stumbled onto Honus Wagner's Miracle Bat, he embarked on his current journey of faith and rediscovery. And now, by way of baseball and Saint Rita, Andy's come full circle! Here at Saint Rita Believe, we sincerely hope our bracelets will help you find your own path to inspiration, be it through baseball, faith, or simply your own impossible dream come true.