In our last blog, you read about Saint Rita being a part of a Major League Baseball rookie's first base hit! Well, the story doesn't stop there.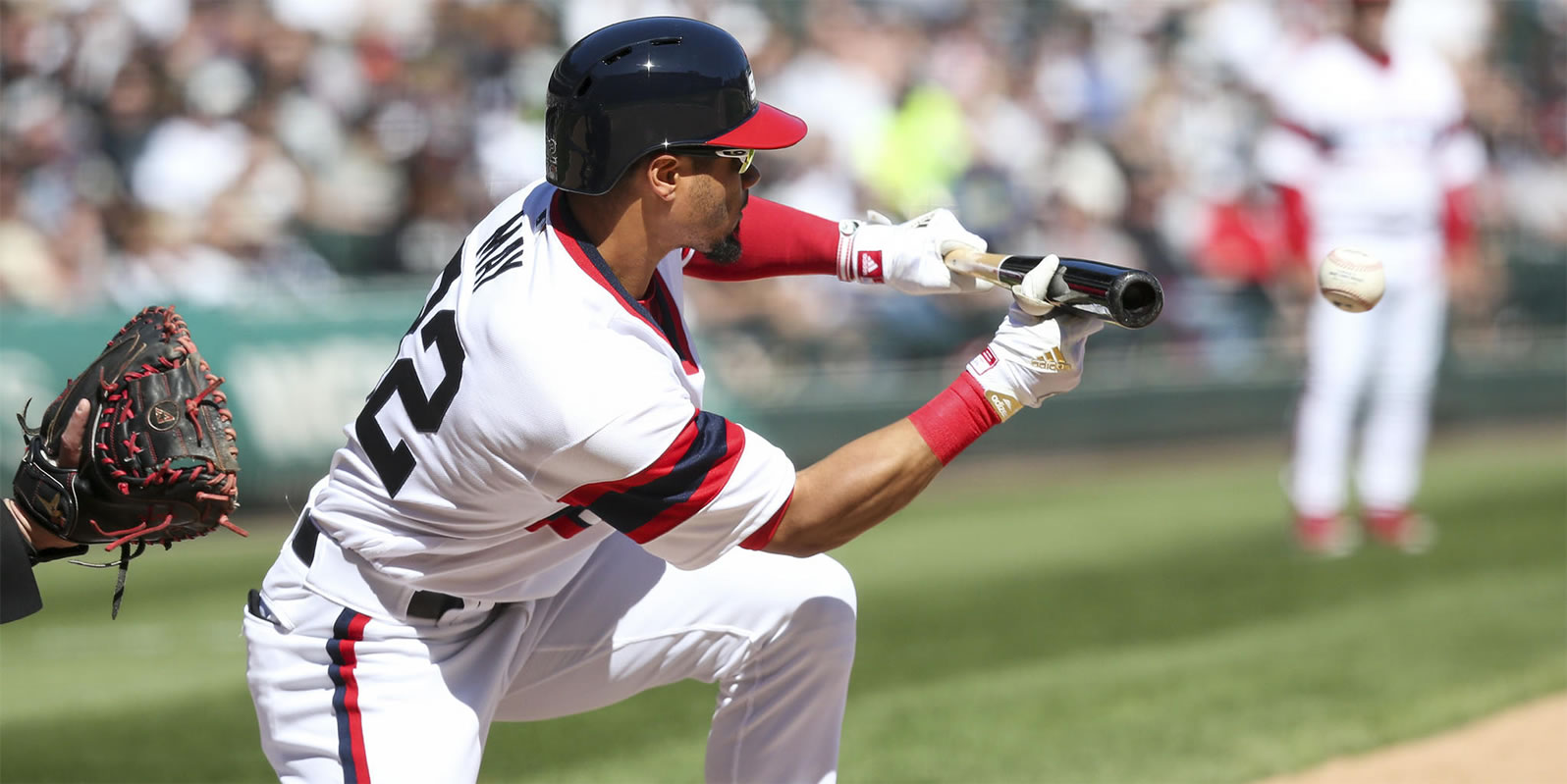 In April, as you know, Chicago White Sox rookie Jacob May got his first MLB hit while sporting a St. Rita Believe bracelet. Days later, Michael Kashirsky, who'd given May the bracelet, emailed Andy and said, "have I got a story for you!" They were both so touched by the event that they agreed that Andy should head to Chicago and meet the team, and they agreed on a date of May 11th By coincidence (or providence?), May 11th happened to also be Saint Rita Night at the White Sox' Guaranteed Rate Field! St. Rita Catholic Church's baseball team had organized a trip to the game, and the team was in attendance along with their entire school.
Mike gave Andy a list of players who wanted their own Saint Rita Believe bracelet, and a friend of Andy's wrote two letters of inspiration to the players. One of the letters was addressed to those who find their inspiration in different ways, such as via pregame rituals and good luck charms; the second was about Saint Rita's connection to baseball, mentioning Miracle Ball and The Rookie. The two letters were put into care packages, along with Rita Believe bands, for about 20 White Sox players.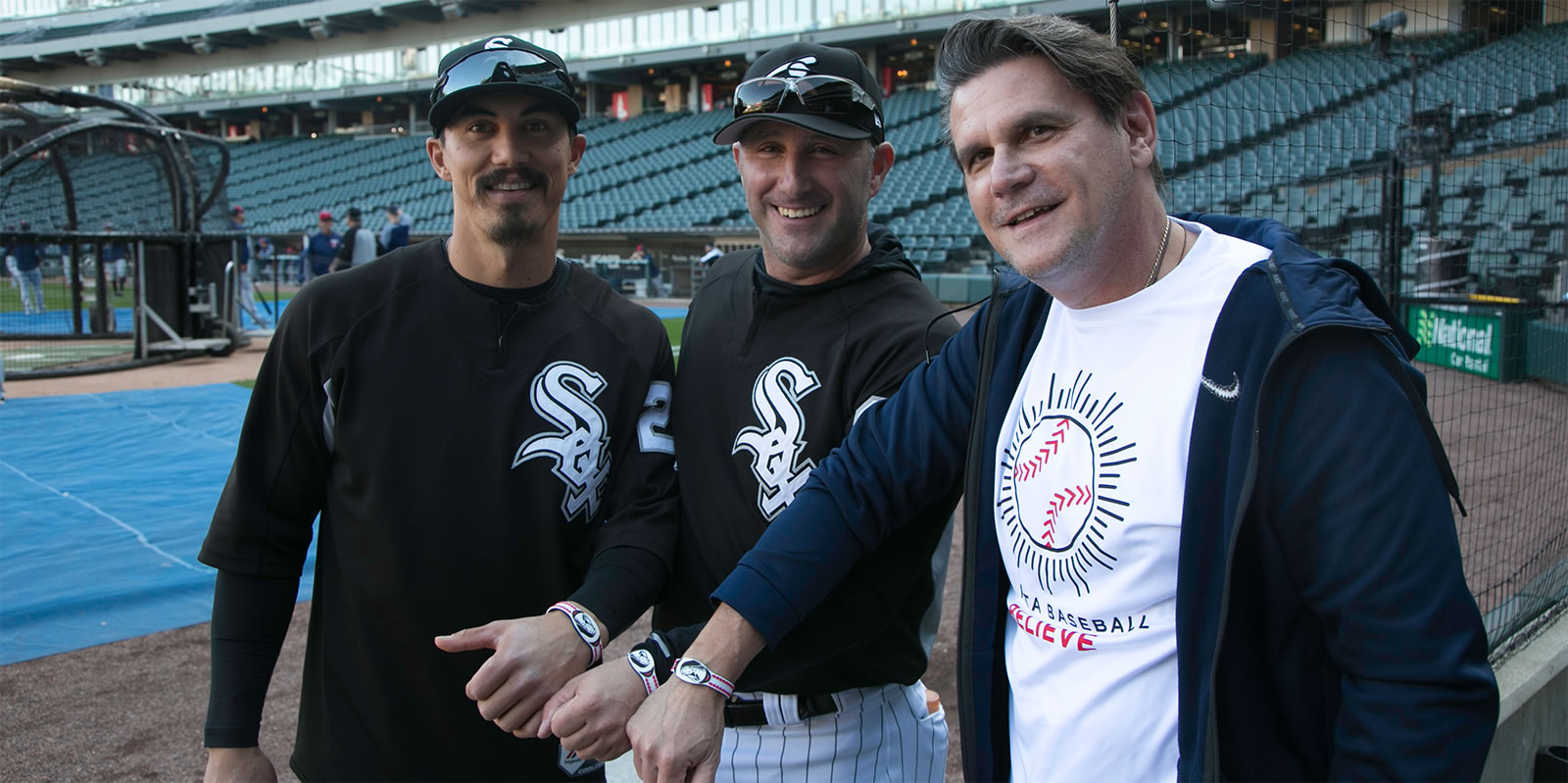 On May 11th, Andy and his son went with Pollen's own Joe Rosa–also a big baseball fan–and met Mike Kashirsky in Chitown. They went to the stadium for the Saint Rita Night game, and during batting practice, they saw a whole bunch of White Sox players wearing Believe bands! A few players came over to speak with Andy and thank him for their bracelet and inspirational note; Andy told them to keep the faith, and always believe in whatever they were trying to accomplish.
Andy and Joey took a bunch of photos of the players and coaches–and in one particular photo, a large orange Orb appeared near Andy in the stands. Orbs are widely recognized as spheres of energy which come from spiritual beings such as angels or spiritual guides; and the appearance of an Orb in the photo with Andy posed an entirely new question for all of us. Was someone smiling from above?
Saint Rita Night was an emotional and fulfilling night for Andy. As the Sox' batting practice pitcher, Mike Kashirsky tries to motivate and inspire his players on a daily basis, and Andy was thrilled to see him pass along their shared connection with baseball's patron saint. He was thrilled to see Rita's message have an effect, in the form of players wearing their Believe bracelets on the field and maybe eventually finding personal inspiration in her story.
Baseball players, as we know, can be superstitious. Could the Miracle in Chicago prove that there is a connection between major league baseball and Saint Rita of Cascia? Only time will tell; but never forget that dreams can come true if you believe!