Our hearts filled with joy when we heard from a mother in Texas who wanted to tell us about her incredible daughter, 8-year-old Reese – a HUGE baseball fan with cerebral palsy.
The mom, Sasha, is woman of faith whose family lives and breathes baseball. Our first connection with her is a miracle in itself. It started when her son lost Reese's baptism rosary, which he carried in his pocket to lift his spirits. (His mother says the amulet also led him to hit three home runs in a national tournament!)
Sasha was searching for something to replace the precious rosary when she discovered St. Rita Believe on Instagram. "Something told me to send you guys our story," she said. "I feel like God pushed us in ALL the right places."
Now, about Reese.
The second-grader has endured surgeries and diagnostic tests since infancy, and continues with therapies and acupuncture treatment today. She works hard every day to do things we take for granted – always with a beaming smile on her face!
Even as a baby, Reese joined her family for every game. She was just crazy for baseball! All of her brothers' teams and their families doted on her. Bur her parents never thought she'd be able to enjoy the game as a player.
Then she joined a local youth cheer group. They embraced the girl with the sunny smile. "She brings out the best in everyone," says Sasha. "She teaches her classmates, cheer team, and anyone who meets her what strength, faith, and fight really are."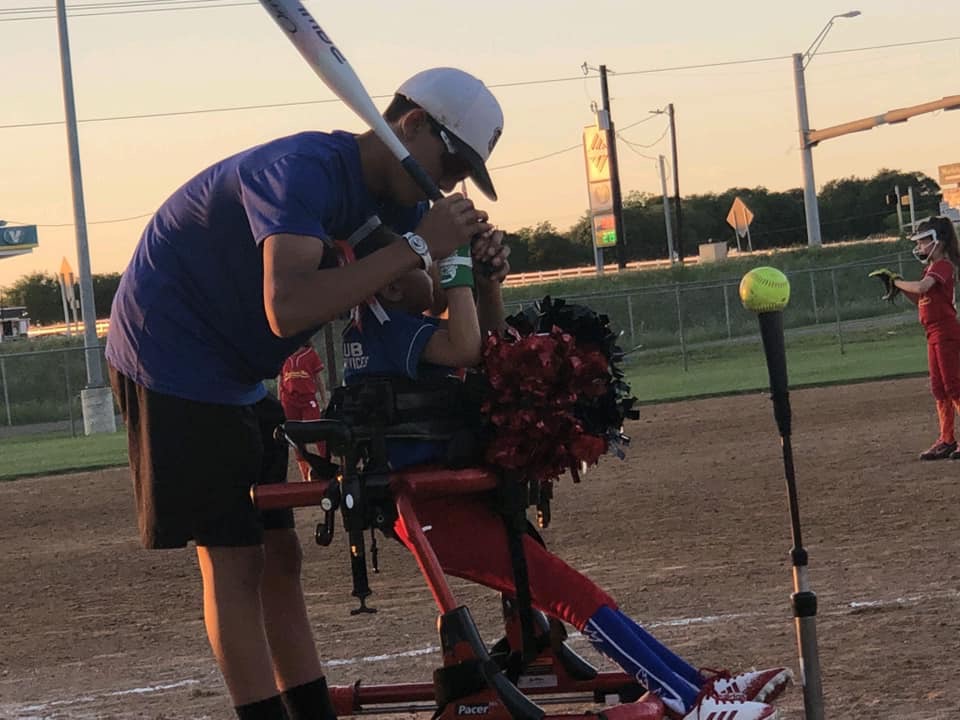 One day, Sasha was chatting with friends about their kids' softball team when she had an idea. How great would it be if Reese could hang out in the dugout with the players? Her friends promised to ask the league director.
His response: NO WAY. But he went on to explain: "She's not just going to be in dugout, she's going to be part of the team and hit or do anything she wants to."
WOW! The girls adore their super-enthusiastic teammate. Now they let her lead off each time the team is up to bat. Her brother assists her in hitting, and pushes her around the bases. Can you imagine anything more beautiful?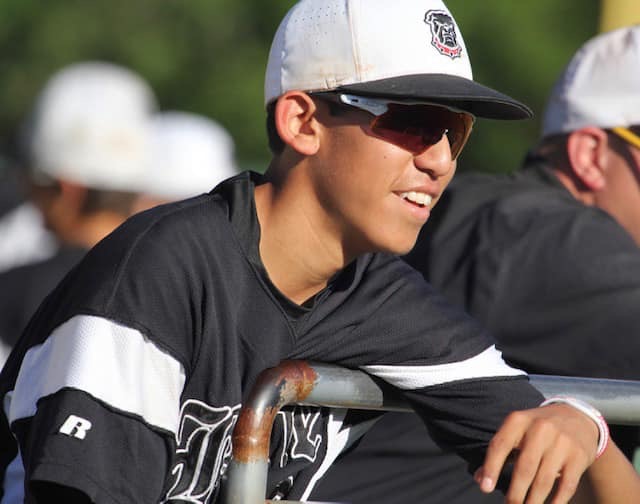 The family wants to keep their lives as "normal" as possible and not let cerebral palsy define or limit them. Life is hard, says Sasha, but it's great. "We try to keep going every day with everything we have. We are tired but motivated."
Their goal is a lofty one: to spread awareness, acceptance, and inclusion for all. As for Reese, she dreams of becoming "a model and an inspiration." We know that St. Rita will show them the way.
What a blessing it is to share St. Rita's message of faith, prayer, and devotion with our wonderful new friends!