Last fall we told you about Andy's invitation to meet the White Sox after rookie Jacob May scored his first MLB hit wearing the St. Rita Believe band. Well, St. Rita must have quite a plan for Chicago, because not only are more and more players and fans rocking the bracelet, but her blessings continue to shine down on Chi-town on and off the field, in big ways and small.
Andy and his family returned to Chicago in June to make a video and talk about St. Rita with members of the White Sox. There they met another rookie, Daniel Palka, who had his own incredible story of faith to share.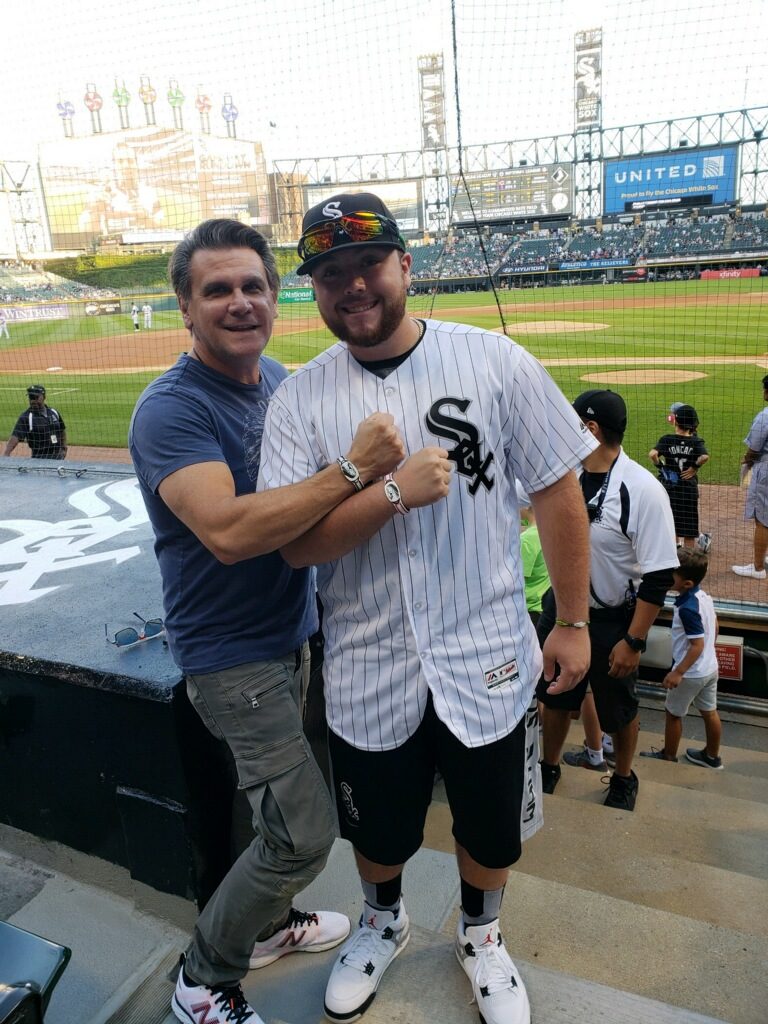 It began during spring training in Arizona last March. The Sox had distributed St. Rita Believe bands to the AAA team. Daniel was wearing his for the very first pitch, when he hit a home run clear across the stadium. "It wasn't a coincidence," he told Andy. "It was a miracle on my wrist."
But when the season started, the rookie was sent back to triple AAA. Andy told him that blessings will come. All he had to do was stay patient and hold his belief tight in his heart.
On April 24, Daniel was finally called up to the majors. He's had a phenomenal ride. Could that miracle on his wrist have something to do with it? Hitting 18 home runs so far, he's neck-and-neck with the Braves' Ronald Acuna Jr.  for second place among this year's class of rookies for home runs and the season is not over yet.
Another Sox's star Yoan Moncada wears it all the time he told Andy he is a believer.
Andy says his trip was a resounding success (see the video here). Best of all, he noticed lots of fans in the stands wearing St. Rita Believe bands. It warms him to know that so many believers are receiving her message of hope and strength. "It means that more people will find their own miracles, just like I did."