We're still flying high after an incredible fusion of spiritual energy at the 31st Annual Respect Life State Conference!  As a Gold Sponsor, we had an amazing opportunity to showcase our Believe Bands and connect with other Believers through stories of faith, hope, miracles…and of course baseball. It wasn't long before St. Rita was appearing on wrists everywhere in sight!
October 20 and 21, 2017 will definitely go down as two of the most memorable days in St. Rita Believe history.  The theme of the conference was "For the Least of Them" and the focus was on the most vulnerable members of society. The Bonaventure Resort & Spa in Weston, FL came alive with learning, discourse, and worship in the service of reverence for every human being.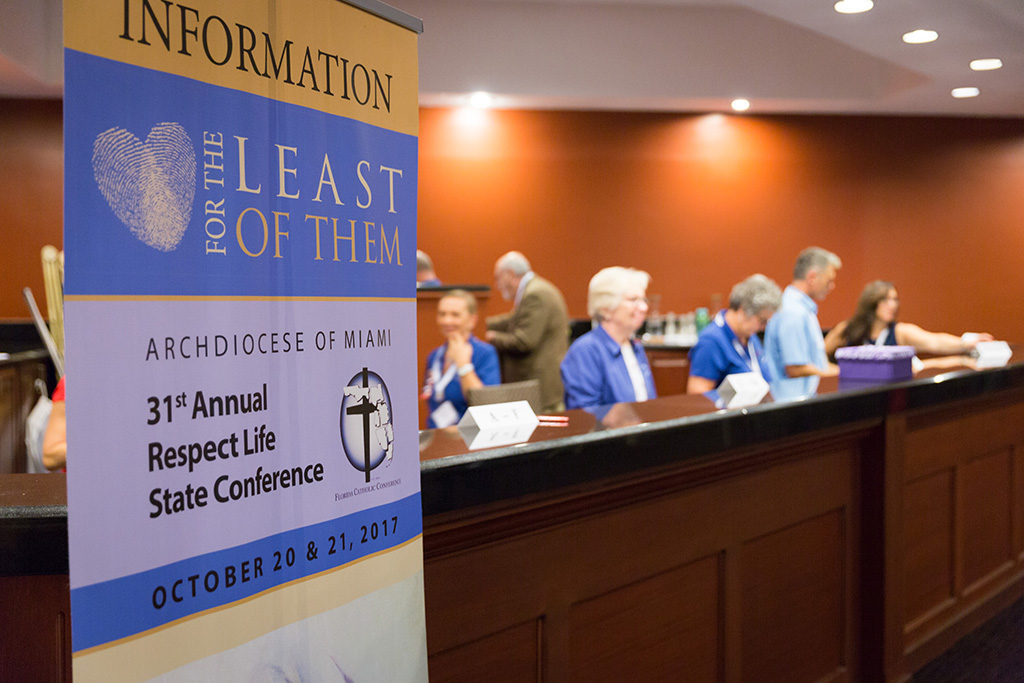 The icing on the cake, so to speak, was the phenomenal lineup of speakers – including Dr. Alveda C. King, niece of the Rev. Martin Luther King, Jr. and Director of Civil Rights for the Unborn.
Andy says the experience was a chance to give back in several ways. In addition to giving time, all the proceeds from sales of the Bands went back to Respect Life. Perhaps best of all, hundreds of attendees were introduced to the powerful message St. Rita has for us all: dreams really can come true. All you have to do is believe.
"It was truly a blessing to be part of this wonderful program," says Andy. "We had a great time from start to finish. And who knows? St. Rita may just be inspiring someone to embark on their own personal journey at this very moment."