Lucas Smith is a 16 year-old student from Columbus, Texas who loves to play baseball. He started playing tee-ball in the local Little League when he was four. He has also participated in the Cal Ripken League, Babe Ruth League and currently plays on the high school team.
Lucas had his first surgical biopsy of a mass in his neck at the age of 6. He had two lymph nodes removed and pathology classified the mass a benign tumor of unknown origin. At the age of 12 he had a recurrence, but pathology this time came back as Hodgkin's Lymphoma. The prescribed treatment plan included three rounds of chemo, with each round having three actual days of chemo and the remainder of the days being non-chemo drugs or rest. To his baseball-loving family, that sounded a lot like a baseball game: 3 treatment days per round times 3 rounds = 9 innings. He completed all 9 innings, received a clean PET scan and was released to resume life.
A little less than a year later, Lucas developed a new mass and the following year he was diagnosed with Hodgkin's for a second time. The course of treatment was more aggressive and required three nearly week-long hospitalizations. When he was released from the hospital after the first round, he went home and suited up to play ball. His mom tried to talk him out of it, but Lucas told her, "My team needs me." As a first baseman, his warm up included throwing the ball to second, short stop and third base. He threw to second base a couple of times but couldn't get the ball all the way to third. He was absolutely shocked at his physical weakness but he was a trooper. He played when he could and cheered from the bench when he needed to and his team was very supportive. They were so supportive, in fact, that one of the coaches designed new jerseys that included Lucas's #13 on every player's sleeve. The team wore the jerseys when they hosted the 14U Babe Ruth South Texas Regional Tournament, where Lucas was given the honor of throwing out the ceremonial first pitch and a summary of his journey was shared with the crowd. Many players from other teams wished him well and related to him that his story touched them, made them understand that their summer of playing ball was about so much more than baseball. He received similar sentiments when the team wore the jerseys the next month when they participated in the 14U Babe Ruth World Series in Ocala, Florida.
Lucas learned MLB player Anthony Rizzo is also a left-handed first baseman who has been diagnosed with and beat Hodgkin's Lymphoma. Because of this, #44 is his favorite player.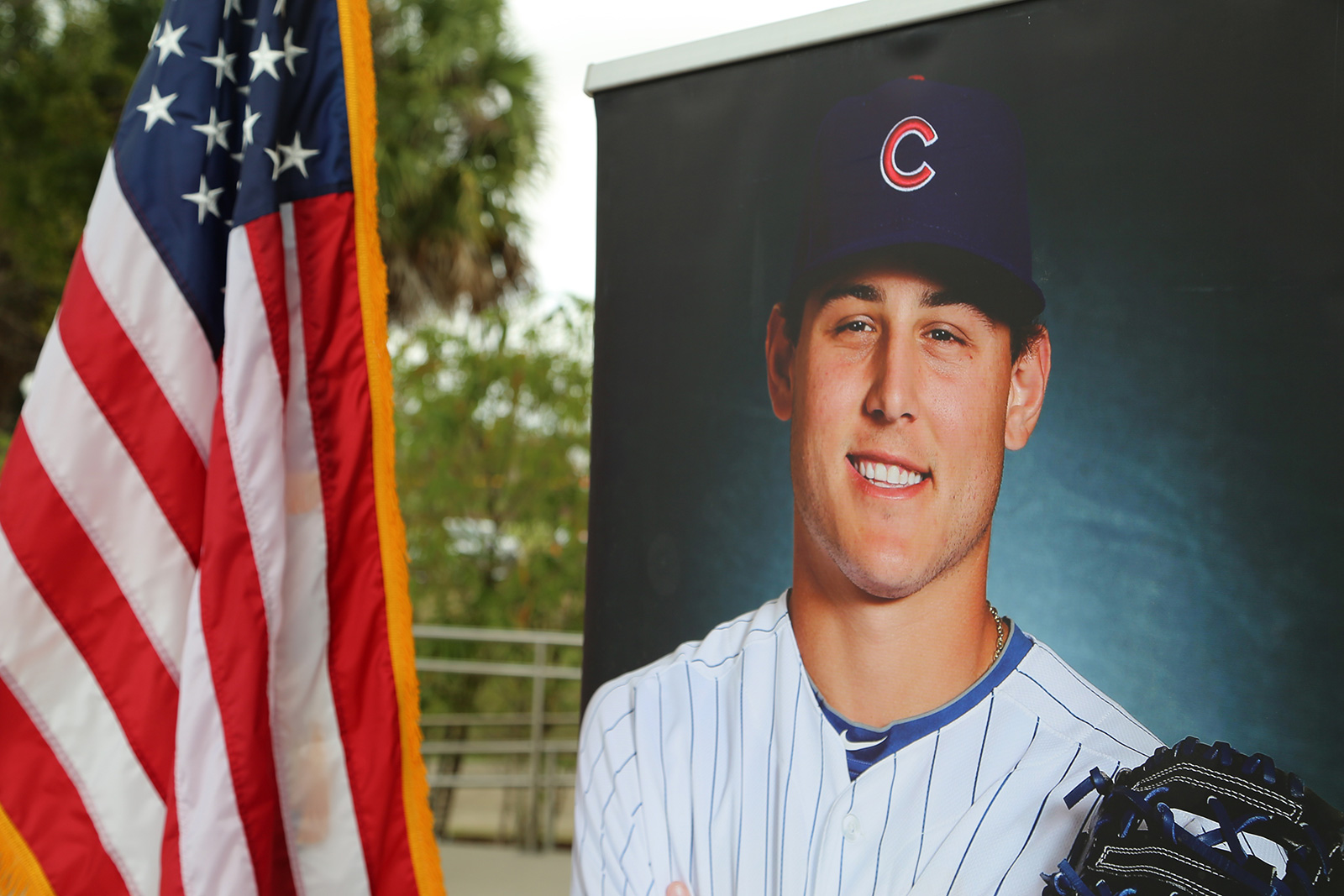 In 2010 when Lucas's team made their first trip to Ocala, Florida one of the moms went to a cathedral bookshop to buy the boys a little good luck charm. She selected a St. Rita prayer card. My son's card is in a display case with his jersey and other momentos. A few years later when Lucas's brother was in confirmation classes his family learned that St. Rita is the unofficial patron saint of baseball and St. Sebastian is the patron saint of athletes. They began asking St. Sebastian for intercessions. During the 2014 trip to Florida Lucas's mom prayed to St. Rita, but mostly to St. Sebastian. The prayer to St. Sebastian talks about mental toughness. And that's what she prayed for the team…. that they had the mental toughness to play the way she knew they were capable of playing. It was so incredibly amazing. Lucas's played against the home team and had the mental toughness to come from behind and end up on top in extra innings.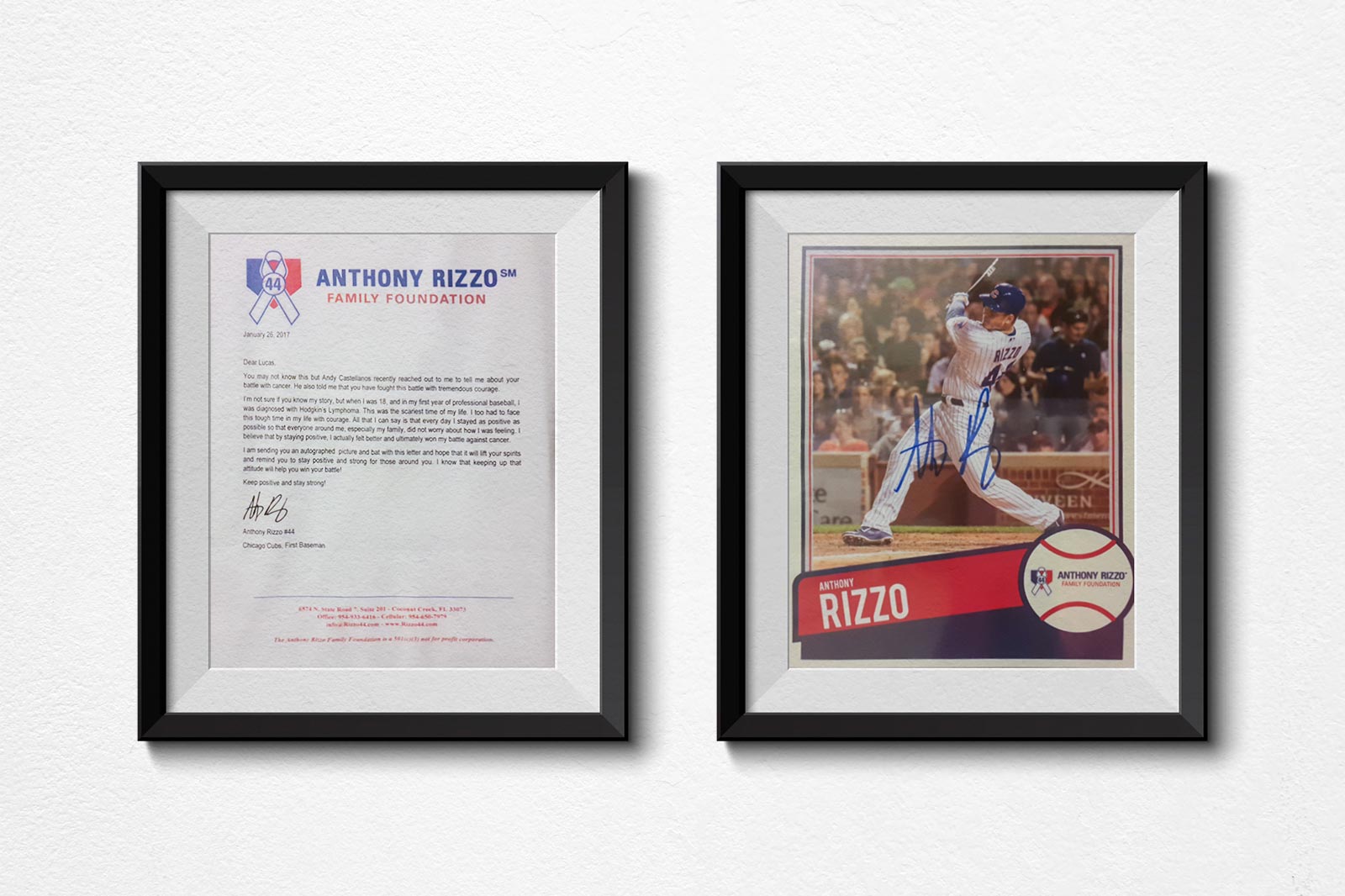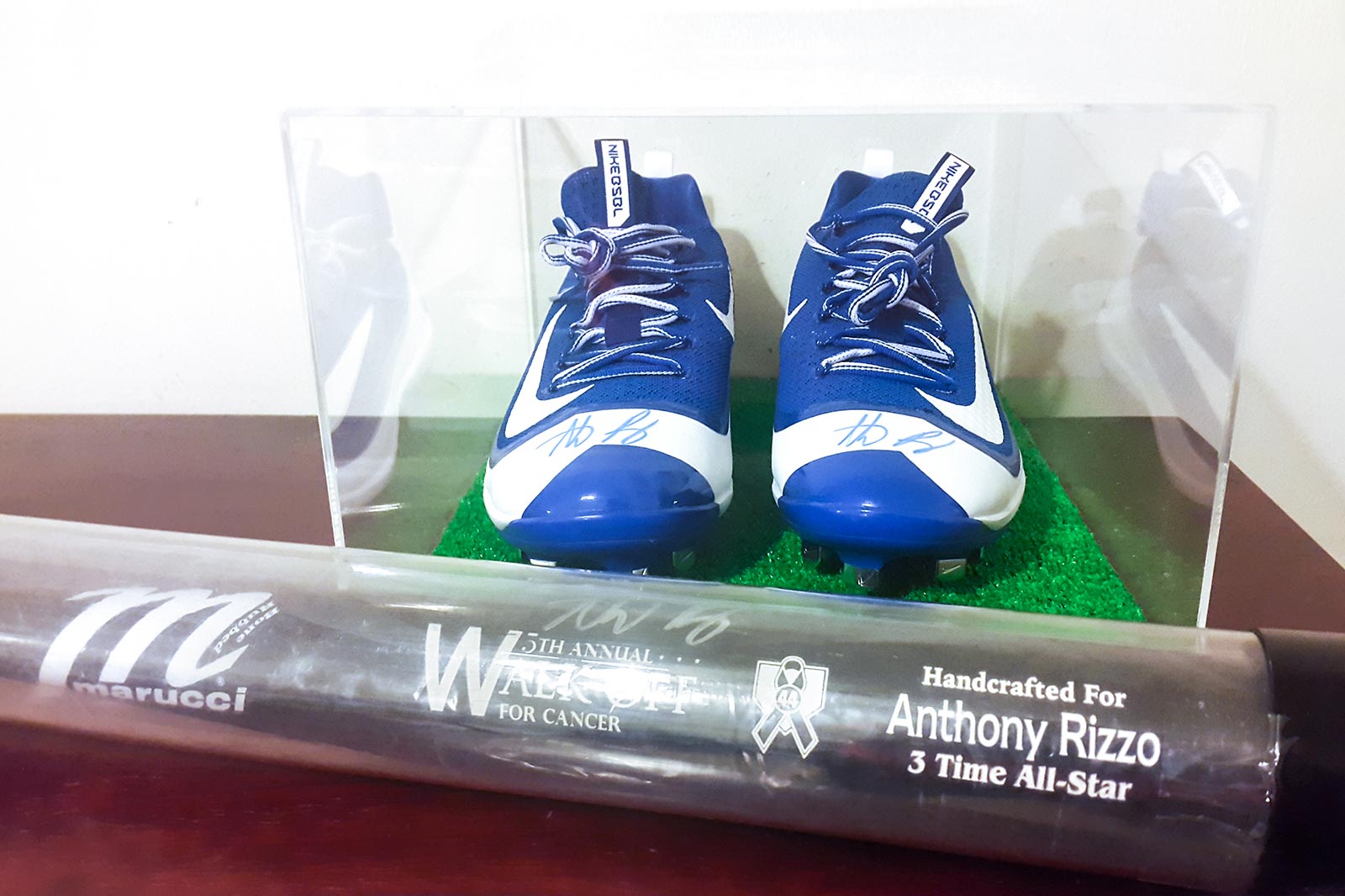 Lucas had worn a medal for St. Perrigrine, patron saint of cancer patients, since his first diagnosis but it became so damaged from falling out of his baseball bag in the dugout and scraping against the concrete floor that he stopped wearing it. Now he wears the St. Rita Baseball Believe Band.
In no way is his recovery miraculous. But what is amazing, if not miraculous, is the number of friends he has made and the people he's touched because of his diagnosis with Hodgkin's Lymphoma.