The reality of unspeakable tragedy had barely begun to sink in before St. Rita shed her healing light on the Marjory Stoneman Douglas High School community.
On March 1, just two weeks after life in Parkland, Florida, changed forever, Andy visited the school to distribute St. Rita Believe bands to the talented baseball team and their wonderful coach, Todd Fitzgerald.
They talked about St. Rita's connection to the game and how more and more Major League players are wearing the band. They did not discuss religion. As Andy likes to say, blessings transcend individual faiths.
"This was an incredibly special moment in my heart," he recalls. "Coach Fitzgerald told me the team needed the promise of hope, and that my visit couldn't have come at a better time. I knew St. Rita had planned it for us."
During the visit, Andy promised to follow up with a special surprise. Two weeks later he showed up with three of his "miracle bats" — the Johnny Evers 1914 World Series bat, the 1905 Louisville Slugger used by Honus Wagner, and Shoeless Joe Jackson's 1915 Black Betsy Louisville Slugger.
The kids and their coaches were thrilled to hold these amazing icons of baseball history in their hands. "It was a gift to see the joy in their faces," says Andy, "watching them swing and pass those bats around."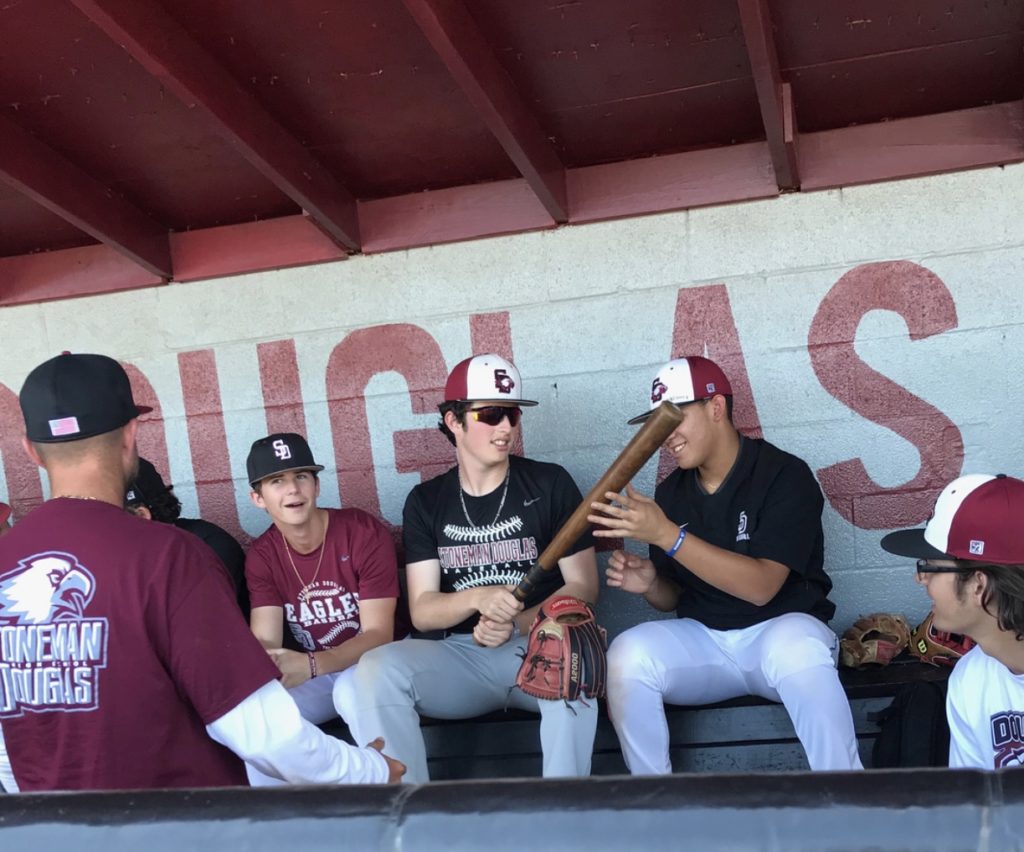 For his third visit, on April 13, Andy brought more St. Rita Believe bands and a DVD of The Rookie. He spoke with the team about the Miracle Ball, the Shot Heard Around the World, and the power of baseball to connect us all.
"I never imagined the places St. Rita Believe would take me when I started it. Who would have ever expected I'd be in a position to bring a message of hope right where it was needed the most? I believe in my soul that a higher power has been part of it."
As for his new connection with the Douglas High School community, Andy says it's a blessing he'll never forget. "By the grace of St. Rita, I've experienced the most amazing opportunities. I'd say this time she delivered a home run!"