Is there anything more beautiful than a child in pure wonder? Imagine that joy multiplied by 500 and you'll understand the enormity of St. Rita's precious gift to families in some of the poorest areas of Colombia.
Last fall we donated 500 St. Rita Believe bands to two foundations dedicated to empowering Colombian children and families through sports. Miami-based Game Time Foundation provides equipment, education, and community outreach to inspire children to learn and grow as individuals. And Prospectos del Futuro Foundation helps young baseball players reach their potential and boost families' quality of life.
You could literally say these organizations and the blessed Patron Saint of Baseball are two "matches made in heaven!"

Game Time gave St. Rita Believe bands to boys and girls from baseball and softball teams from around Colombia. The youth ranged in age from 4 through 18 and included many Venezuelan immigrants who have fled their country for political reasons.

According to Game Time Founder Nicole Fernandez, the children loved their bracelets wore them all day and night. "We spoke to them and their parents about St. Rita and her story of miracles, hope, and faith. They were in awe to learn about her and were happy to have found her."

Sharing St. Rita and the value she represents was a great and rewarding experience, she says. "Seeing their faces light up because there is a baseball saint was priceless. They would ask me, 'If I wear my band, will she give me strength to hit a home run or run faster?' I told them, 'Wear her every day, because she believes in you and whatever you want to do, whether in baseball or beyond.' "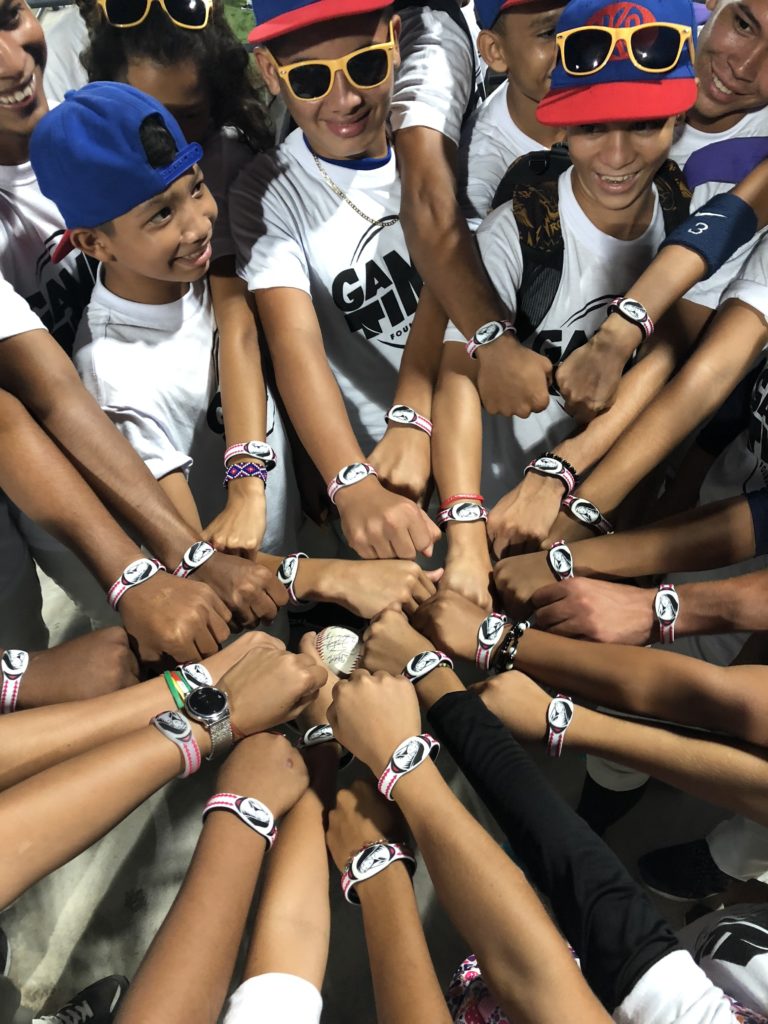 St. Rita also sent her message of hope to young ball players in the poor town of Campo De La Cruz, thanks to Prospectos del Futuro. This family foundation was spearheaded by White Sox coach Luis Armando Sierra, a member of Colombia's most legendary baseball family.
Near Campo De La Cruz is a town called Santa Rita which has a church named for her. But incredibly, neither the foundation nor the townspeople had been aware of St. Rita's connection to baseball!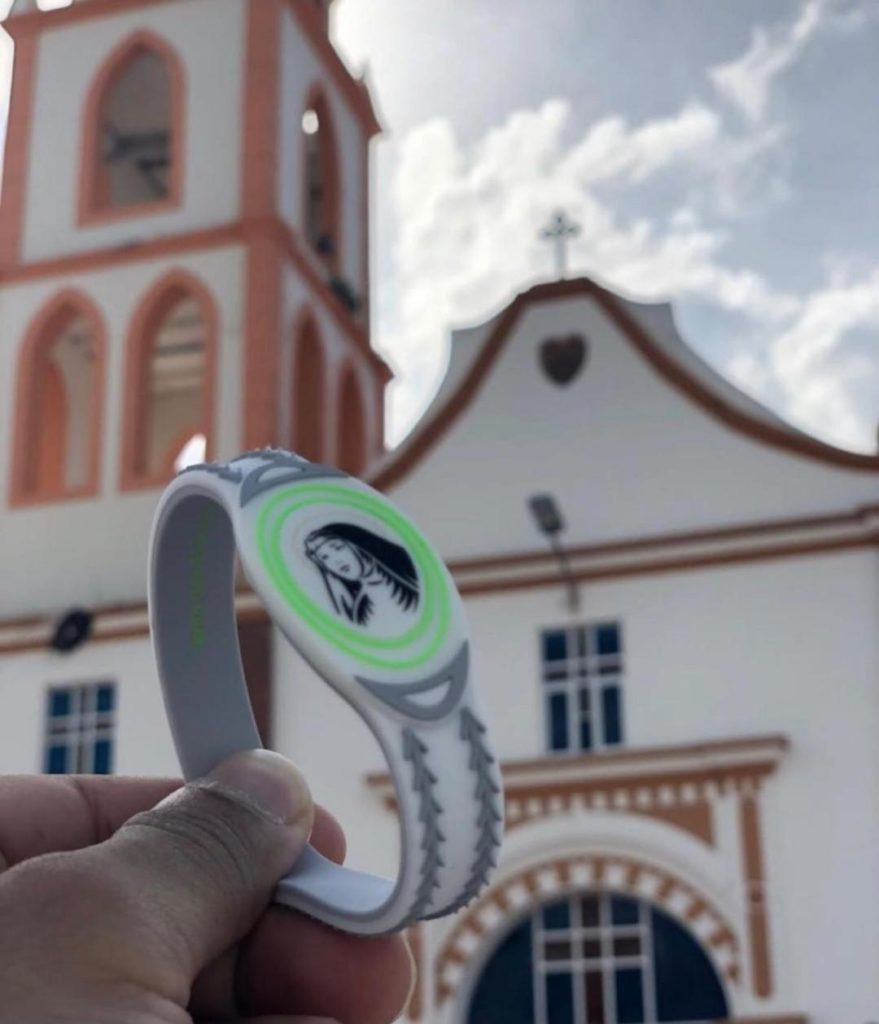 It's all part of St. Rita's plan, said Andy. "She chose me to meet the White Sox in Chicago in 2017. She brought me to Luis Armando Sierra, and she used me to share her divine message. I can only imagine how the baseball community in Colombia feels now, experiencing her grace and knowing that their Patron Saint has been watching over them all this time."

Where will St. Rita shine her light of hope and faith next?